Leadership Team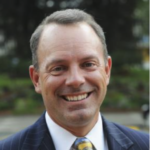 Timothy R. Murphy
Chief Executive Officer
Biography
Tim serves as the Chief Executive Officer for The Stepping Stones Group.  Joining the company June 2018, he brings a proven 25-year track record of leading and advising healthcare companies and organizations through growth and transformation.  He is responsible for setting the company's strategy and ensuring its services bring value to all stakeholders.
He most recently served as President and Chief Executive Officer of Beacon Health Options (Beacon) and its predecessor companies from 2007 through 2017. A small, founder-owned company upon his arrival, Tim and his leadership team developed and executed strategies that grew the company from $35 million to $2 billion in annual revenue in 2017, making Beacon the largest independent manager of behavioral health benefits in the United States.
Before joining Beacon, Tim served as the Secretary of Health and Human Services for the Commonwealth of Massachusetts under Governor Mitt Romney. In this capacity, he oversaw a $12 billion budget and approximately 22,000 employees who delivered programs and services through 15 state agencies to more than one million Massachusetts residents. His signature accomplishment during his tenure as Secretary was developing, passing, and implementing the landmark Massachusetts health care reform law in 2006.  This reform law is credited with reigniting the national health care debate that resulted in the Affordable Care Act.
Preceding his service in the Romney Administration, Tim was a vice president in the investment banking division of JP Morgan.
In addition to his responsibilities at The Stepping Stones Group, Tim serves as Senior Advisor to Beacon Health Options' Board of Directors and as a board member for Addiction Campuses, a substance use disorder residential treatment facility company, based in Nashville, TN.
He holds a bachelor's degree from Merrimack College, where he served as a member of the college's Board of Trustees from 2007 – 2016, including service as chair. He holds a master's degree in public policy from Harvard University Kennedy School of Government.  He was awarded an honorary doctorate degree from Merrimack College in 2014 for his contributions to public service.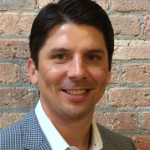 Anthony Rintala
President and Chief Operating Officer
Biography
Anthony joined The Stepping Stones Group in March 2015 and has guided the company through tremendous growth over the years. He leads our healthcare brands which has grown to five operating divisions (MTC, CTS, AV, SOS and Cobb) with more than 1,000 therapists working across the U.S.
Anthony previously served as the Senior Vice President of Jackson Therapy Partners, an occupational, speech and physical therapy staffing firm, after serving as Vice President of Development and Marketing since 2009. He was also the President of Healthcare Support Staffing, a hospital, pharmacy and outpatient clinic staffing company, for five years.
He received a B.S. in finance and marketing at Florida State University, College of Business.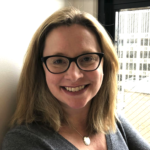 Karen Ospalik
Chief Financial Officer
Biography
Karen joined The Stepping Stones Group in January 2018 as Chief Financial Officer.  She previously served as Vice President, Finance and Controller at NES Rentals, a national provider of construction equipment rental and services to industrial and non-residential commercial contractors.  Prior to NES, Karen spent 5 years at Pricewaterhouse Coopers working in the Audit and Transaction Services groups.  Karen graduated from the University of Illinois with a BS in Accounting.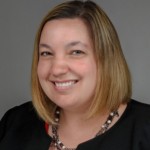 Jennifer Hopkins
Vice President of People Services
Biography
Jennifer is our Vice President of People Services, and has a diverse background in HR. She has worked for entrepreneurial focused businesses and has helped businesses grow through both organic growth as well as mergers and acquisitions.
Outside of the office her family farms and she enjoys spending time with her husband and two children.
Jennifer is certified in HR holding both her SPHR and SHRM-SCP and holds an MBA.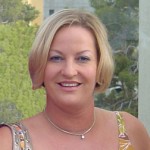 Laurie McCloskey, M.S.CCC/SLP
Senior Vice President, Clinical Operations
Biography
Laurie is the Senior Vice President of Clinical Operations in the Atlantic, Mid-West, and West Regions.  She leads the Clinical Management Team for The Stepping Stones Group (SSG) which consists of 20+ clinical leaders of various disciplines.
She is a firm believer in the collaborative process in order to achieve positive outcomes. Effective communication, paying attention to details, analyzing situations, and providing solutions are some of the skills that Laurie uses daily in her role.  She is passionate about developing clinical leaders within the organization, and providing them with team building and leadership development opportunities.
Laurie is also involved in business development, strategic sales, and growth/maintenance of large clients for the organization.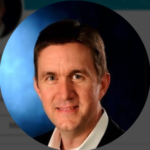 Mark Norris
Senior Vice President, Client Services and Marketing
Biography
Mark is the Senior Vice President of Client Services and Marketing.  He led the Cobb Pediatric team for 14 years before joining The Stepping Stones Group in January 2018.  During this time, he worked alongside the Cobb Pediatric owner to grow the company into one of the largest providers of special education services to school districts in the Southeast.
Previously, Mark served as a Senior Vice President of what is now Wells Fargo, where he worked as both a corporate Relationship Manager and as a Capital Markets currency trader, supporting and growing client relationships across the U.S.
Mark graduated from the University of North Carolina with a B.S. in Business Administration and a concentration in Finance.  He is married and has two children.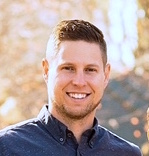 NICHOLAS TOMCZAK
Vice President, Technology and Lead Generation
Biography
Nick is the Vice President of Technology and Lead Generation. He has 14+ years of experience in the recruiting/staffing industry, holding numerous titles through an organization. Nick is responsible for the technical infrastructure across all five brands and regional offices. Nick also facilitates the integration of acquisitions into The Stepping Stones Group brand.
When he isn't solving all of our problems, he spends his free time with his wife and two darling kids.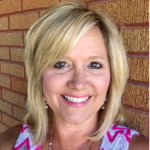 Molly McBurnie-Shams
Director Communications & Marketing
Biography
Molly has over 18 years of experience with communications, marketing & event organization in the Special Education field. Her effective strategizing for professional events, companywide systems, and collaboration with the leadership team to implement policies & procedures as the company continues to grow is invaluable as she understands this industry.
Molly heads up Marketing and Lead Generation for all of SSG healthcare companies, to continue to build our presence while helping position the company into a national leading school-based provider of special education services to schools nationwide.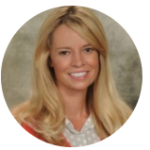 KATIE WHITE
Senior Vice President, Recruiting
Biography
Katie is the Senior Vice President of Recruiting for all our special education brands. She is responsible for the management, growth, success and outcomes for the recruitment teams through her strategic planning and leadership.
She graduated from the University of Kentucky with a double major in Marketing and Management. Prior to coming on board, she was the Senior Director of Recruitment at AMN Healthcare, where she lead a team of 18 members with the highest headcount for all of their travel nursing divisions.
She an adventure enthusiast and a runner, and just recently completed her first Ragnar relay race and is currently looking to train for her next half marathon.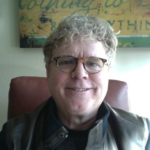 Michael McBurnie
Founder MTC / Board Member
Biography
Michael founded and managed four companies: Medical Resources, Sunbelt Therapy Services of America, Progressus Therapy and MyTherapyCompany and now is a current board member of The Stepping Stones Group.
Michael has a life-long interest in holistic health and fitness, stress management, and the environment. He has worked for nonprofits and established a political action committee and a team of lobbyists to work on issues related to air and water pollution. He has been involved in the start-up, sale, and acquisition of numerous companies over the past 30 years.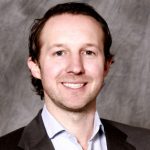 Ryan Kelley
Senior Advisor and Board Member
Biography
Ryan is a current board member of The Stepping Stones Group since 2014 and Founding Partner of Shore Capital, a healthcare-focused private equity firm.
Ryan is actively involved with the Ann & Robert H. Lurie Children's Hospital of Chicago and the Financial Markets Institute of Michigan State University, an organization that prepares undergraduate students for careers in financial services.
Ryan received his M.B.A. from the Kellogg School of Management at Northwestern University and received a B.A. in Accounting from the Honors College at Michigan State University.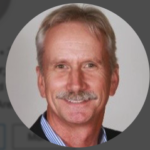 Greg Palmer
Senior Advisor and Board Member
Biography
Greg has been a member of the board of The Stepping Stones Group since 2014 and currently serves as
a director of Supplemental Health Care, Staff Rehab, and UHS Healthcare. Palmer is a former board
member of the American Staffing Association.
For the past 5 years, he has been voted a member of the prestigious Staffing 100 Worldwide by global
advisory firm Staffing Industry Analysts and in 2018 was vote in the SIA Staffing Hall of fame.